A Gallery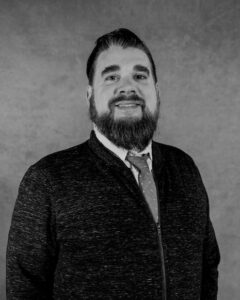 By TJ Hoving
Senior Associate, Experiential Graphic Designer & A Gallery curator
The A Gallery is a creative space for emerging artists located on Seattle's Occidental Square in the vibrant Pioneer Square neighborhood—a unique and prominent location, especially for monthly art walks. Integrus sponsors the gallery, a standalone curated environment contributing to the vibrant and creative scene in one of the regions premier arts communities.
The intimate storefront space expresses artists' vision through the various medium of prints, paintings, photography, and textile installations. A Gallery provides artists an opportunity to explore scale, proportion, volume, creation of an immersive environment and engagement in their work.
Our non-profit approach supports local emerging artists, especially people of color, women, and the LGBTQ+ community. By providing a platform to showcase their work for two months at a time expands the visibility of underrepresented artists. For many, this is their first solo show.
Recent exhibits included collage, printmaking, photo montage and a textile installation. Many artists engage with the imaginative minds at Integrus in our weekly Design Lab, expanding our own artistic creativity.
A Gallery is a popular stop on Seattle's monthly First Thursday art walk. Stop in then or drop by anytime, to check out this inspirational space!
A Gallery website:
http://cargocollective.com/A-Gallery?fbclid=IwAR0ekM9q3Kp9KAgyc5MPocV_ebTHkJeXLMvK8cvzwfBwxADLAKaDi7cTSqQ
Address:
117 S. Main Street, Seattle WA 98104
Hours 8:00am-5:00pm M-F + monthly First Thursday evenings